At ByteNAP Networks LLC, we want to make sure we're in your comfort zone. Service Contract for All Customers, Subscribers, Clients, Resellers and Business Associates Preliminaries: ByteNAP Networks LLC ("www.bytenap.com"), is a Web Presence Provider.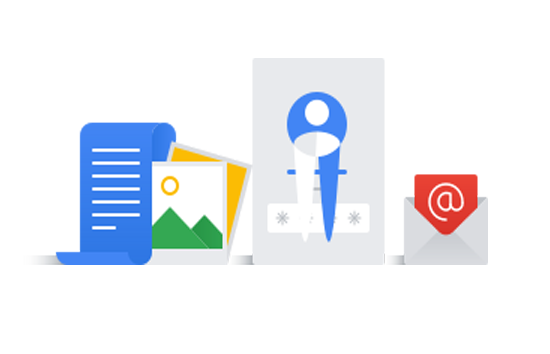 The ByteNAP Networks LLC Acceptable Use Policy has been formulated to achieve the following objectives:
Ensure the security, reliability, and privacy of ByteNAP Networks LLC systems and networks, as well as those of others.
Uphold the image and reputation of ByteNAP Networks LLC as a responsible service provider.
Maintain the integrity of Internet resources as a medium for free expression.
Promote responsible usage of internet resources and discourage practices that degrade the usability of network resources, thereby undermining the value of Internet services.
Prevent situations that could lead ByteNAP Networks LLC to face civil liability.
Safeguard the privacy and security of individual users.
We expect our customers to employ the Internet with respect and responsibility, adhering to good internet etiquette. By complying with the policies outlined below, our customers are safeguarding the rights and privileges of all Internet users.
Violation of any of the following policies is strictly prohibited and will result in the following actions:
Immediate termination of all accounts
Immediate suspension of websites
Notification of suspected illegal activities to the relevant authorities, such as the Police and/or the Internet Watch Foundation
General Conduct
Customers are prohibited from transmitting, via ByteNAP Networks LLC services, any material that is deemed unlawful, threatening, abusive, libelous, or encourages behavior constituting a criminal offense, civil liability, or a violation of local, state, national, or international laws and regulations.
ByteNAP Networks LLC services must only be used for lawful purposes. This includes the transmission, distribution, or storage of any information or data that violates USA regulations or laws, such as materials protected by copyright, trademark, trade secret, or any other statute. ByteNAP Networks LLC retains the right to remove such illegal material from its servers.
Customers are not allowed to engage in tortious conduct, which includes posting defamatory, scandalous, or private information about an individual without their consent, intentionally causing emotional distress, or making physical threats via email, news, or other electronic media or services we provide.
Customers are responsible for providing accurate and up-to-date billing information. Providing false information, including fraudulent use of credit card numbers, is grounds for immediate termination and may result in civil or criminal liability.
System and Network Usage
Security
Customers may not attempt to bypass user authentication or security measures on any host, network, or account (commonly referred to as "cracking"). This includes accessing data not intended for the customer, logging into a server or account without authorization, or probing the security of other networks.
Customers may not attempt to disrupt service to any user, host, or network (commonly referred to as "denial of service attacks"). This includes actions like "flooding" networks, deliberate attempts to overload services, and trying to "crash" a host.
Customers may not use any program, script, or command to interfere with a user's terminal session, either locally or over the Internet.
Customers must safeguard their account passwords to prevent unauthorized access.
Users who violate system or network security may face criminal or civil liability. ByteNAP Networks LLC will fully cooperate with investigations of security violations at other sites, including collaborating with law enforcement authorities in the case of suspected criminal violations.
ByteNAP Networks LLC reserves the right to access servers and accounts within their network if they suspect a breach of the terms and conditions of use.
BitTorrent software and P2P protocol software are not allowed on our network. Servers continuously supporting these services are subject to disabling and cancellation from our network.
Email
Harassment, whether through language, frequency, or message size, is prohibited.
Customers may not send email to individuals who do not wish to receive it. If a recipient requests to stop receiving email, the customer must not send further emails.
Customers are explicitly prohibited from sending unsolicited bulk email messages (commonly known as "junk mail" or "spam"). This includes bulk mailing of commercial advertising, informational announcements, and political tracts, which may only be sent to recipients who explicitly requested them.
Customers may not forward or propagate chain letters, whether or not the recipient wishes to receive such mailings.
Malicious email, such as "mail bombing" (flooding a user or site with excessive email) and "trolling" (posting outrageous messages to provoke responses), is prohibited.
Forging of headers or any other information is not allowed.
Subscribing someone else to a mailing list or removing them without permission is prohibited.
ByteNAP Networks LLC accounts or services may not be used to collect replies to messages sent from another Internet Service Provider, where those messages violate this Usage Policy or the usage policy of that other provider.
IRC (Internet Relay Chat)
ByteNAP Networks LLC is not responsible for the content of any communications made on IRC.
IRC robots (commonly known as "bots" or "clones") or IRC sessions may not be run from ByteNAP Networks LLC server accounts.
Customers may not attempt to impersonate others or use IRC anonymously by disguising their hostname or username.
Customers are prohibited from using IRC scripts or programs that interfere with or deny service to other users on any server or host. Customers are also prohibited from engaging in activities that harass other users, including "flooding" (rapidly entering text to fill others' screens), "flashing" (disrupting terminal emulation), "takeovers" (seizing operator privileges), trying to send private messages to those who do not wish to see them (via "ignore"), attempting to return to a channel after being banned from it, and other disruptive behaviors.
General Uses
Customers may not allow the use of mail services, mail forwarding capabilities, POP accounts, or autoresponders for anyone other than themselves.
Customers may not use posts or programs that consume excessive CPU time or storage space. ByteNAP Networks LLC reserves the right to terminate CPU-intensive processes.
Customers may not use shared hosting services for backups, providing free hosting services, or running proxies.
Material and Product Requirements
Customers must ensure that all material and data placed on ByteNAP Networks LLC equipment is in a condition that is "server-ready," requiring no additional manipulation by ByteNAP Networks LLC. If the material is not "server-ready," ByteNAP Networks LLC may reject it.