This website availability Service Level Agreement is applicable to you if you have purchased ANY Web hosting plans, domain services, VPS Hosting, shared hosting services, dedicated servers, or any outlined service provided by us on ByteNAP Networks LLC website.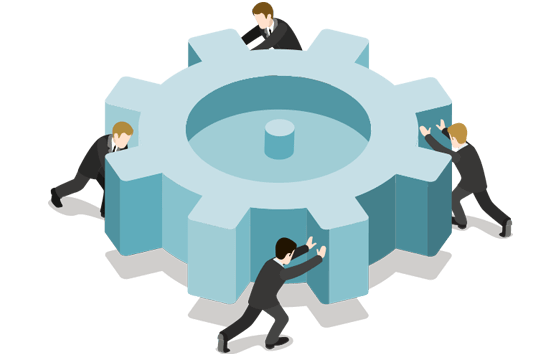 Last Updated October 26, 2023
"ByteNAP Networks LLC Host", "Our", "Us" and "We" mean Byte Technologies. "You", "Your", "Yourself", "Client", "Customer" and "Subscriber" mean the natural or legal entity that hereby engages Us to provide web hosting services, namely:
Shared hosting: provision of a graphic user interface to enable access to Customer materials, including web pages and electronic mail, over the Internet. Linux virtual private servers: provision of hardware resources in a shared environment, accessible over the Internet using a remote terminal (SSH), capable of supporting a wide variety of applications, limited by our Acceptable Use Policies contained herein and the hardware and software limitations described in the product specification. Windows virtual private servers: provision of hardware resources in a shared environment, accessible over the Internet using a remote desktop (RDP), capable of supporting a wide variety of applications, limited by our Acceptable Use Policies contained herein and the hardware and software limitations described in the product specification. Backup virtual private servers: provision of hardware resources in a shared environment, accessible over the Internet using a remote terminal (SSH), specifically to be used to store second copies of important data to facilitate disaster recovery and other as-needed use cases, also limited by our Acceptable Use Policies contained herein and the hardware and software limitations described in the product specification. By completing our online order process, You agree to be bound by our policies as described herein and in our Privacy Policy and our Acceptable Use Policy.
We reserve the right to change and modify the Terms of Service at any time with or without giving notice. You accept responsibility for checking and familiarizing Yourself with the current Terms of Service. If You do not comply with the current Terms of Service, Your service will be terminated.
Upon notification or discovery that You are performing actions that violate Our policies, We will suspend Your services until the issue has been resolved to Our and/or the notifying party's satisfaction. If We pursue an abuse report, You incur a cost, and We later determine that You were operating within the provisions of this agreement, We will credit Your service for the number of days of suspension.
We comply with the requirements of the Digital Millenium Copyright Act (DMCA), including for Subscribers that are of foreign heritage and/or operating in a foreign country.
If You terminate Your service with Us on good terms prior to the end of the trial period (48 hours starting from the service delivery) of the first service ordered, We will issue a refund for the full amount paid.
If You terminate Your service with ByteNAP Networks LLC after the end of the trial period, no refund will be issued.
If We terminate Your services without cause, We will issue a refund for the prorated amount of Your remaining balance, based on factors such as time subscribed, time remaining, and resources utilized.
We will not, under any circumstance, issue refunds for accounts that are suspended or terminated due to prohibited content or activities.
The refunds are only available for VPS services. Any other services that We provide are not eligable for a refund.
Payments for account credit are not refundable.
You acknowledge that the service provided can be interrupted for reasons other than Our negligence. You acknowledge that damages resulting from any interruption of service are difficult to ascertain.
You agree that We shall not be liable for any damages arising from such causes beyond Our direct and exclusive control. You further acknowledge that Our liability for Our own negligence may not in any event exceed an amount equivalent to charges that You have paid Us for services during the period damages occurred. In no event shall We be liable for any special or consequential damages, loss or injury. We are not responsible for any damages or loss of income Your business may suffer. We do not make implied or written warranties for any of our services. We deny any warranty or merchantability for a specific purpose. This includes loss of data resulting from delays, non-deliveries, wrong delivery, and any and all service interruptions caused by Us.
Payment Chargebacks and Billing Disputes:
Raising a billing dispute with our payment processors or charging back a payment made to Us will place Your account in bad standing. We reserve the right to immediately terminate all services without refund in such instances.
All new accounts MUST be registered with valid, verifiable information. Any new accounts registered with blatantly false information will be refunded and deleted without notice. Multiple accounts per Subscriber are not allowed.
You must maintain accurate and current identification information with Us through the duration of Your service with ByteNAP Networks LLC. We may verify any change in information, and if We is unable to obtain verification, We may suspend or terminate Your service.
Purchasing services from Us while utilizing a VPN or other such methods is strictly forbidden.
You must submit a cancellation request from Your authenticated client area to cancel Your service with Us. You may cancel Your service with Us at any time for any reason. We do not accept cancellation requests by email, support tickets sent via unauthenticated means, or live chat. We do not grant exceptions. All account credits will be forfeited at the time of cancellation. You may request that We delete all of Your personal information at the time of cancellation.
Your Contact Information:
We are not responsible for damages or compensation resulting from Your inability to receive communication from Us, such as but not limited to notification of downtime, or notification of suspension of Your services. From time to time, We may send You information and/or notices that may or may not be totally relevant to You. You may not opt out of these communications.
When You sign up for our service, an invoice will be generated that is due immediately. Service will not commence until You pay the invoice.
We accept payments online by credit/debit card. By supplying Us with Your credit or debit card details, You authorise Us to automatically bill your card for future invoices for Your services with Us.
If We have reasonable grounds to believe that You have commited fraud to pay us, Your services and account will be terminated immediately and without notice.
If You initiate a dispute or chargeback, or threaten such action, ByteNAP Networks LLC may terminate Your services immediately and without further notice.
All payments made to Us must be made from the same name, or a reasonable similarity thereof, the name on Your account with Us. You may open a billing ticket with Us to request permission to pay from a different account, however, this is at Our sole discretion. All existing invoices must be paid before ordering new services. If You create a new order without paying existing invoices, the new services may be terminated and refunded, at Our sole discretion.
When You subscribe to Your first service with Us, that service will be subject to a trial period as specified on our website. This trial period may be rescinded or extended at Our sole discretion. The trial period shall be void if You use more than 90% of their allocated monthly data transfer within the trial period. If You purchase or license a third party service that we resell, We cannot guarantee that the fee charged by this vendor will remain the same throughout Your service. If the vendor changes its fee, this increase will be passed on to You. We may decline to accept an order for Our services if We determine that the facilities are required for other needs.